ME Consultant Professional








Welcome to Close Tolerance Software. If you're a machining professional, our programs can pay for themselves the first day you use them! They run perfectly with Windows XP, Windows Vista, Windows 7, and Windows 8.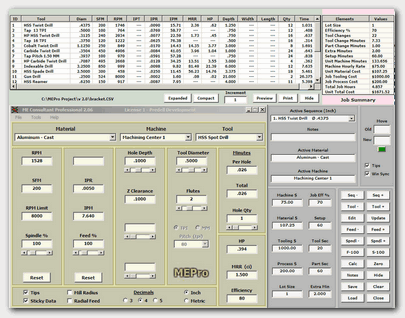 ME Consultant Professional is a set of advanced machining calculators, planners, and reference tools for machining operations. It helps you do the engineering, estimating, planning, and programming necessary to get the most from your CNC machining centers and lathes. Using a bare minimum of input, MEPro creates a detailed tooling plan and calculates material, machining, and overhead costs for your machining operation.
ME ThreadPal is a graphical screw thread calculator and database that gives you complete dimensional information with the click of a mouse. Supports thirty-eight thread types, including inch and metric. All outputs are based on data and formulas derived from national and international standards, military standards, and standard reference books.

Close Tolerance Software - Tools For Machining Professionals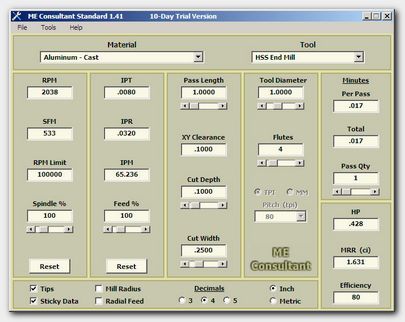 ME Consultant Standard
ME Consultant Standard is an advanced machining calculator and reference. It displays machining parameters for twenty types of cutting tools in a wide variety of materials. It also furnishes a number of calculators and data screens aimed at saving time and preventing errors during the planning of machining operations.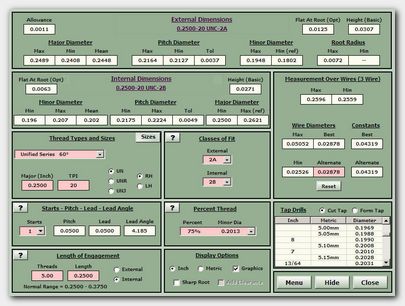 ME ThreadPal
Do you want more profits from your machine shop?
---
---